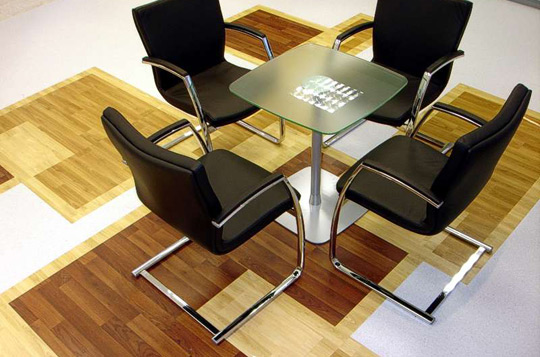 Contact Details
Tel: 0161 220 3707    Email: enquiries@agflooringltd.co.uk
Address
AG Flooring Limited, Unit 9 Medlock Court, The CityWorks, Openshaw, Manchester, M11 2NB
Welcome to A.G. Flooring Ltd
A.G. Flooring Ltd was established in 1989 by Mr A. Gayle and has remained in his sole control and ownership up to the present day.
We have over 40 years of experience in the flooring industry and through our high level of involvement with the Contract Flooring Association (CFA) this ensures that A.G. Flooring Ltd remains one of the industry's leading companies. Through long-standing membership of CFA and Mr Gayle's vast knowledge and expertise in the flooring industry, Alan gained the honourable role of president of the CFA whereby he was the elected president through the years of 2012 to 2014. Currently Mr Gayle remains on the council for CFA and his role now also includes Chairperson for FITA, which is the training division of CFA.
Investing in the future
We believe that investing in the development of our workforce and staff training is crucial to the overall success of the business, with this in mind we have a company policy of recruiting 1 or 2 new apprentices where possible each year. Apprentices are enrolled on a flooring apprenticeship; whereby they will be working towards achieving their NVQ Level 2. As company policy we also incorporate various other types of training and general staff development which includes a keen focus on Health and Wellbeing. Our staff training methods include in-house and external training, we believe these methods of training are beneficial as they can be spread out over the year whilst also considering the everyday demands of the business, meaning dispersed training methods help to reduce strain on the workforce.
Health & Safety
A.G. Flooring Ltd understands that Health & Safety is of the utmost importance and working alongside various leading companies in this field we are very proud of the accreditations we currently hold with:
SafeContractor, CHAS, Constructionline, Risqs, CIRAS, Reset Certification Scheme
We believe that our 100% safety record is great testament to the importance of safety and our continuous commitment to upholding and exceeding Health & Safety standards.
Social Value & Sustainability
Through the implementation of our Social Value policy, Sustainability Strategy and Carbon Reduction Plan, we aim to create infrastructure, support communities, reduce emissions to help improve our environment and enable growth to deliver community benefits. We support local charities like Henshaws and the Northwest Canal and River Trust through employee participation in local volunteering schemes.
We are delighted to announce A.G. Flooring Ltd's latest apprentice Jordan Gayle is the winner of the 2018 CFA Apprentice of the Year award. All of us here at A.G. Flooring Ltd are extremely proud of Jordan on his achievement and to have him as a member of our team. Along with this prestigious accolade Jordan also won an array of amazing prizes worth of over £3000 which included: £1000 in cash, a massive specialist flooring tool kit which included hand tools, vouchers for materials, specialist training vouchers and clothing from the sponsors. All the prizes awarded to Jordan will surely help to excel his flooring career. We at A.G. Flooring Ltd would like to say a very big thank to CFA, FITA, CFJ and each and every one of the sponsors who without their support it would not be possible to run this competition, the continued support of all sponsors is essential to the continued success of the apprentice of the year competition.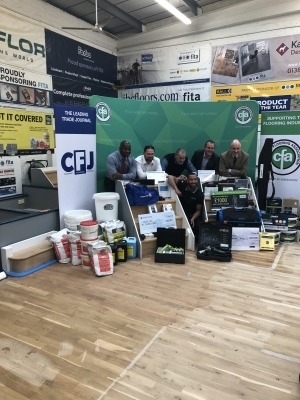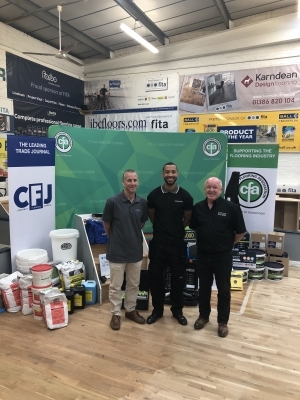 We are very pleased to announce our longest standing employee Mr Neil Armstrong has this year celebrated 20 years of service at A.G. Flooring Ltd. All of us here at A.G. Flooring like to congratulate Neil on this success and hope we will have the pleasure of his service for many more years to come.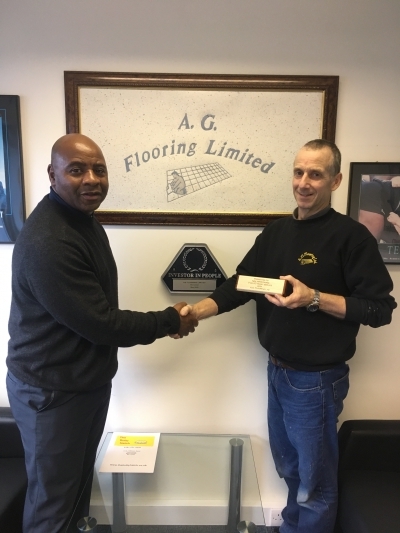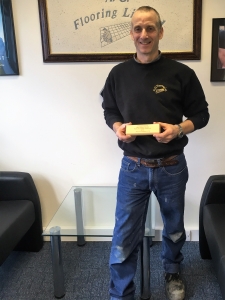 Contact Us Now
We have worked with small commercial projects right through to large shopping Centres and Football Teams.
Our company is well established in the industry and has a great reputation.
Contact Us Now
North West Consortium of NHS Trust

Contract Flooring Association

Reset Certification Scheme